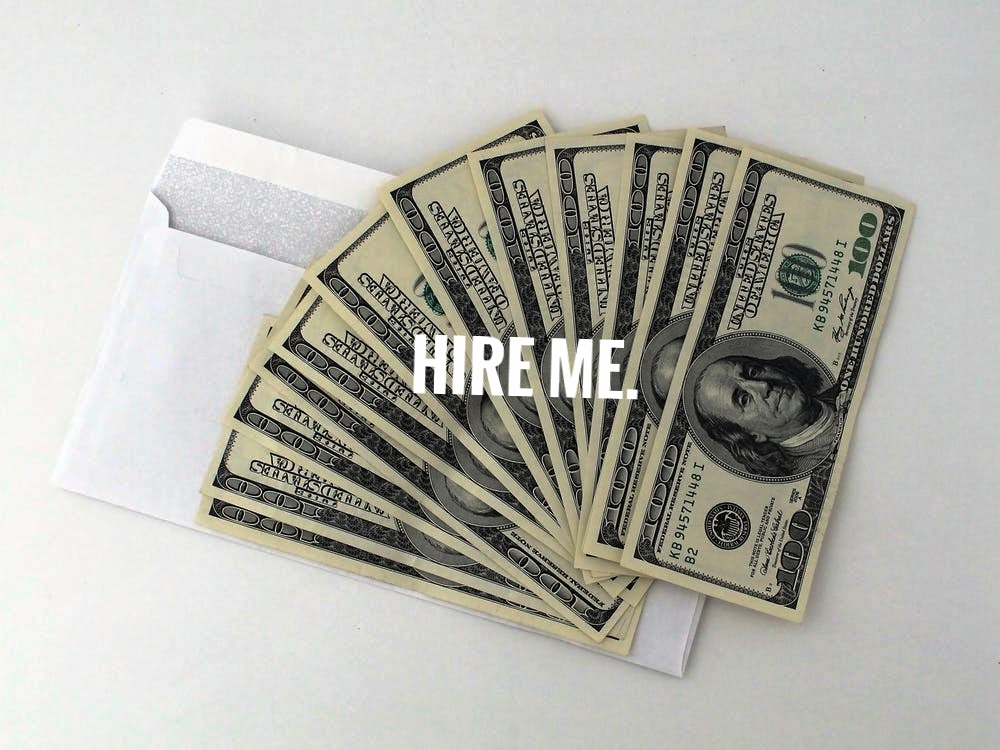 Hire Me
Need copywriting, editing, editorial guidance, content management, or marketing consulting in Seattle? Hire me for your freelance copy and writing needs for a very reasonable rate.
One cool thing about me is that I'm available for speaking engagements, freelance work, and consulting services.
Why should you hire me? Because I've been a working journalist for over a decade and have headed up communications and content management in both the public and private sector. I can help you reach your desired audience, offer insight about what your website needs (or doesn't need!), and generally give your brand or campaign a boost.
Here are a few things I can do for you:
Copywriting. I have loads of experience in product, technical, and marketing copywriting and can make basically anything sound good or interesting.

Political messaging assistance. As a strategist and social media expert, I've used my work in the field to help craft messages that land with your target demo.

Editing. Clean copy matters. Let me clean it up for you!

Reporting. I am a bang-up reporter and have written some personal essays you may have read as well. If you like all of this, let me know.

Blogging/content/social media consulting. Everyone wants content, but not everyone knows a.) what content they want or b.) what makes for good content. Curious about content marketing? I can explain it to you and then do the damn thing.

Funny accents. Yes, really.

My rates are reasonable, my hours are flexible, and I'm a real delight to have around.

I'm also available for panel moderation, MCing, keynotes, and other speaking engagements. I've previously hosted events for Commute Seattle, ForTerra, Washington Low-Income Housing Alliance, and Transportation Choices Coalition. In 2016, I was Town Hall Seattle's Scholar in Residence and hosted multiple events. I've delivered talks at Ignite Seattle (watch my talk here) and Whitworth College. I'm a good talker!
Into it?
You can see a lot more of my work here, or you can get at me and let's talk it over.
NOT INTO IT BUT STILL NEED TO HIRE SOMEONE?
I have a database of friends and enemies who are also looking for creative work. Pop on over to the Pizza and Beer Institute to learn more.